1. General Introduction
The Serviced Apartment is located near the west gate of the campus, about 5 min walk to the Administration Building and 10 min to the Canteen. There are 45 apartments of 4 different types. All the apartments are equipped with furniture, electric appliance, bed linens, air conditioners, and gas stoves.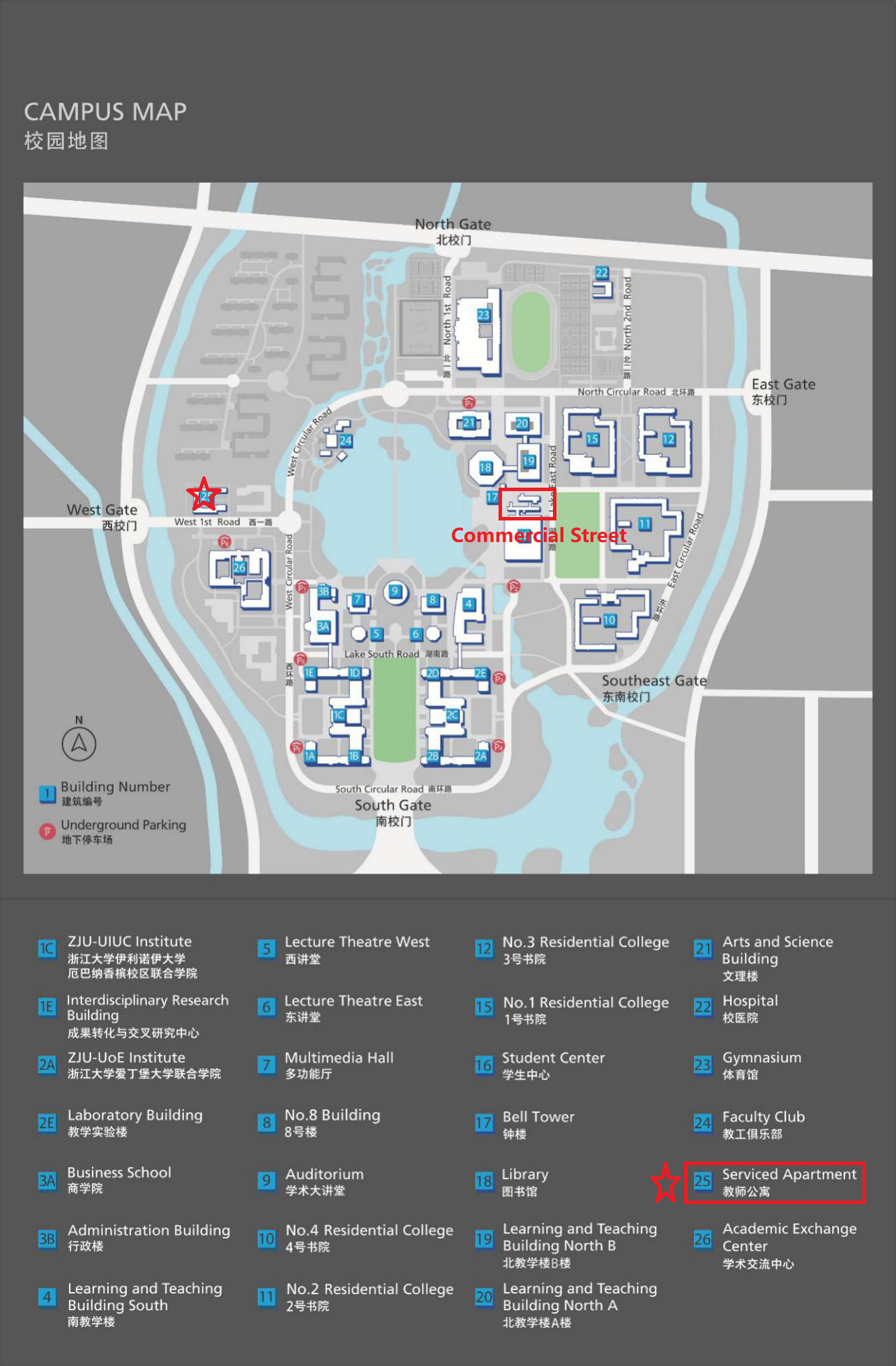 Pic.1 Serviced Apartment.
2. Facilities and Services
2.1 A/C system: VRF system with a temperature control panel in each room.
2.2 24-hour hot water: electric water heaters in the bathroom & kitchen.
2.3 Kitchen appliances: range hood, microwave & baking oven, gas stove, dishwasher and rice cooker.
2.4 WIFI: "ZJUWLAN" & "eduroam", accessible with intl ID.
2.5 TV: 55-inch ultra-high-definition TV with international channels are available.
2.6 Washing machine: washing and drying machine, electric iron, ironing board.
2.7 Drinking water: water purification system, electric kettle and thermo jug.
2.8 Decorations: paintings, flower vases and artworks.
2.9 Cleaning service: weekly indoor cleaning, monthly bed linen changing.
3. Usage Fee
Usage Fee Standard for 25# Serviced Apartment
Apartment

Type

Room Type

Size (m2)

Rent (RMB)

Serviced Apartment

A1

One-room

53

1484

A2

One-room

61

1708

C

Three-room

91

2366

D

Four-room

165

4290
4. Application
Two ways for application:
(1) Online application
Browse the housing information and submit the application via the apartment application system:
https://coc.intl.zju.edu.cn/zh-hans/coc_room_rent_index
(2) Offline application
Download and fill in the Teachers' Apartment Application Form of IC ZJU, complete and submit the application form.
https://coc.intl.zju.edu.cn/zh-hans/content/868752 (Form B2)
5. Room Types
5.1 One-Room
Type A1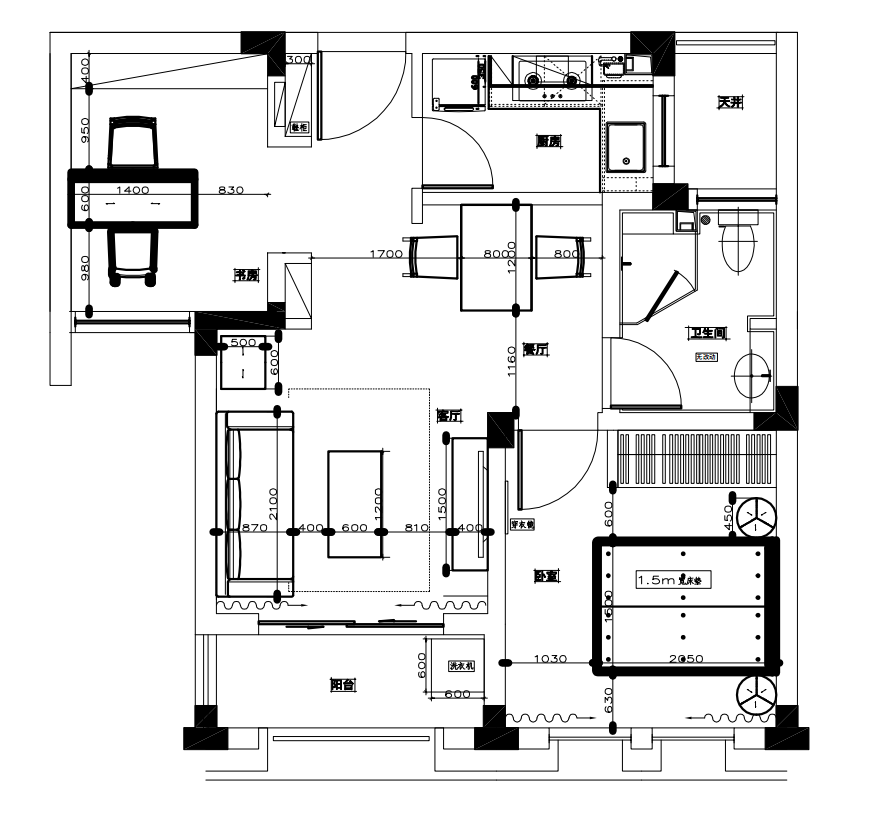 Pic. 2 Layout Plan of Serviced Apartment, Type A1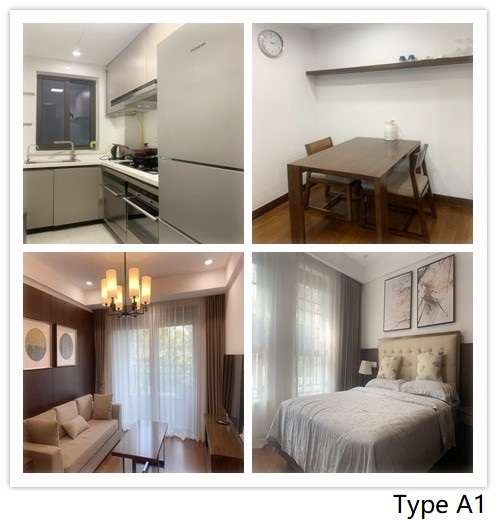 Pic. 3 Photos of the Serviced Apartment Type A1
Type A2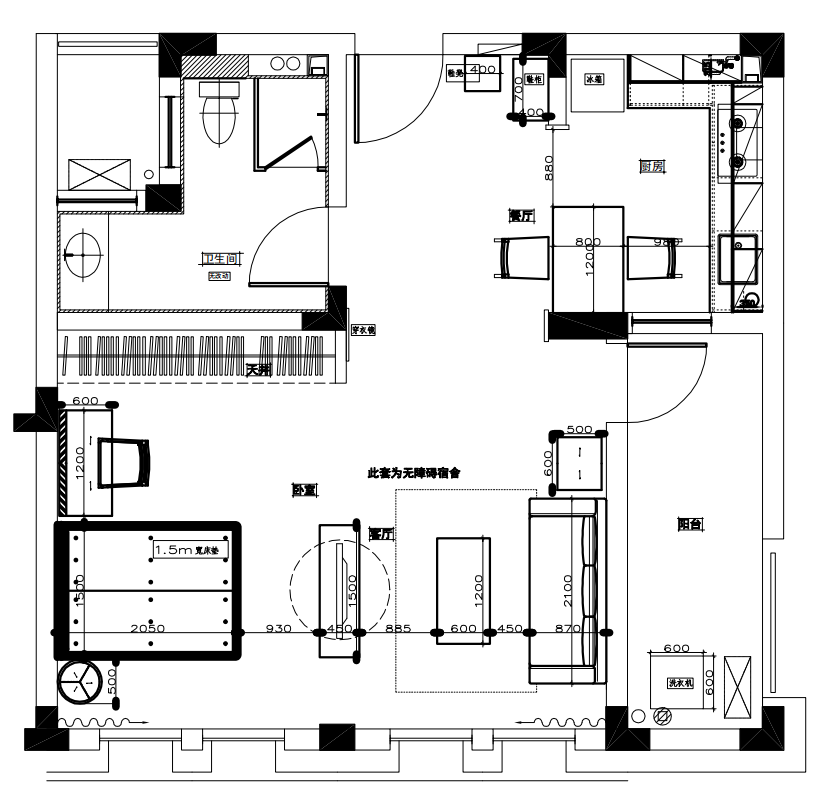 Pic. 4 Layout Plan of Serviced Apartment, Type A2
Pic. 5 Photos of the Serviced Apartment, Type A2
5.2 Three-Room
Type C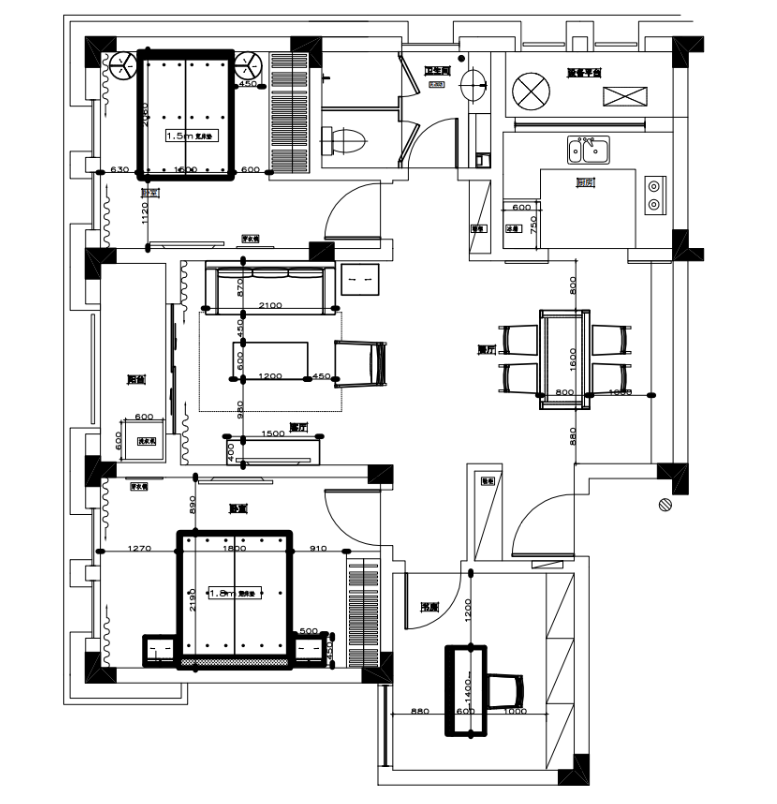 Pic.6 Layout Plan of Serviced Apartment, Type C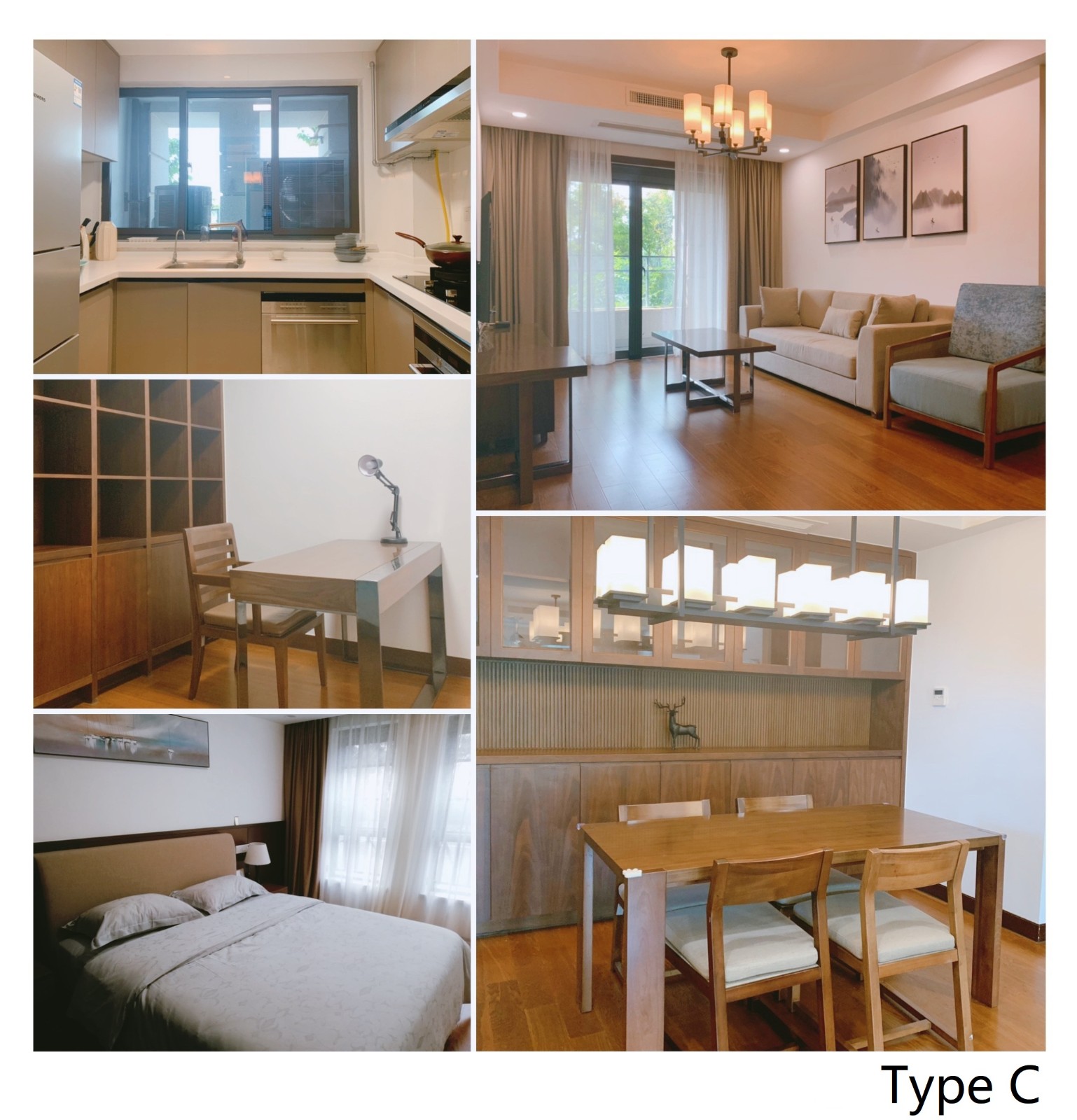 Pic.7 Photos of the Serviced Apartment, Type C
5.3 Four-Room
Type D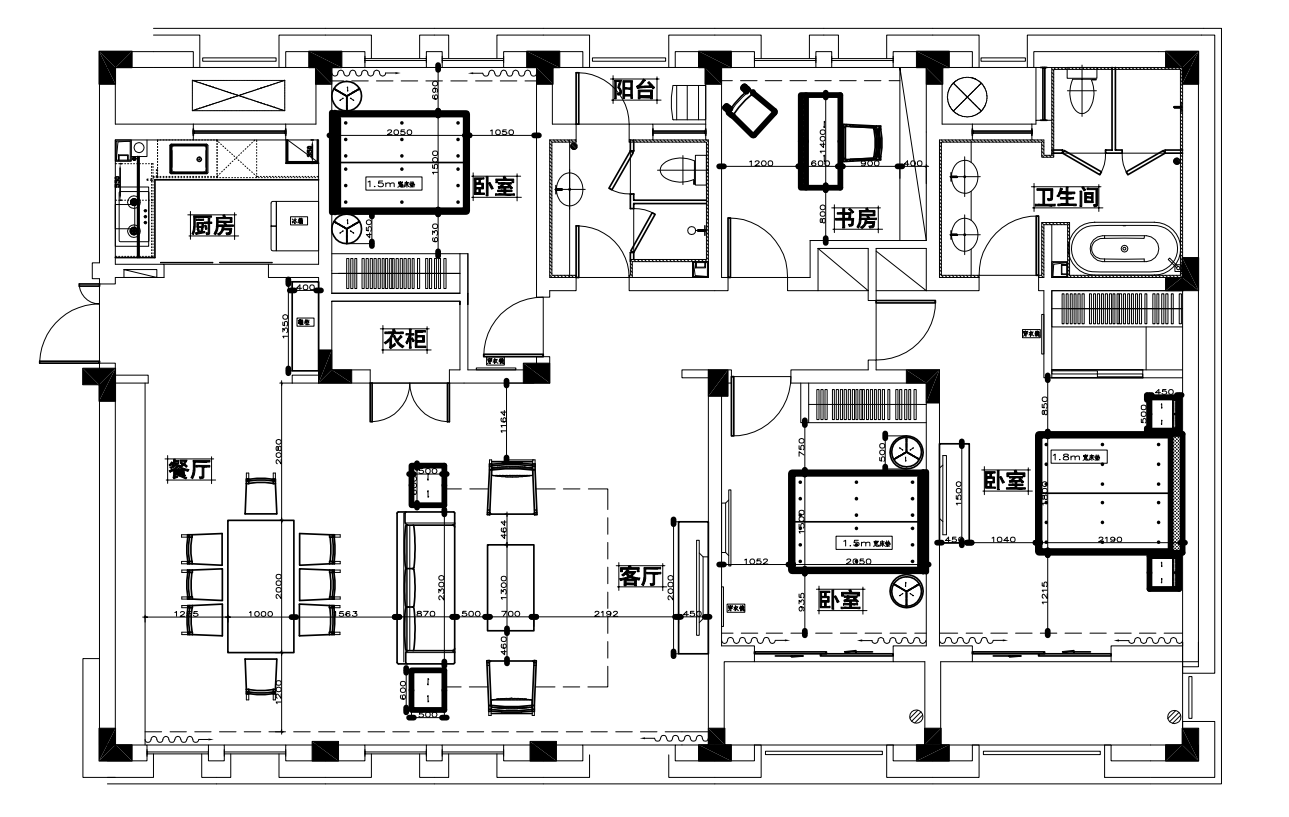 Pic.8 Layout Plan of Serviced Apartment, Type D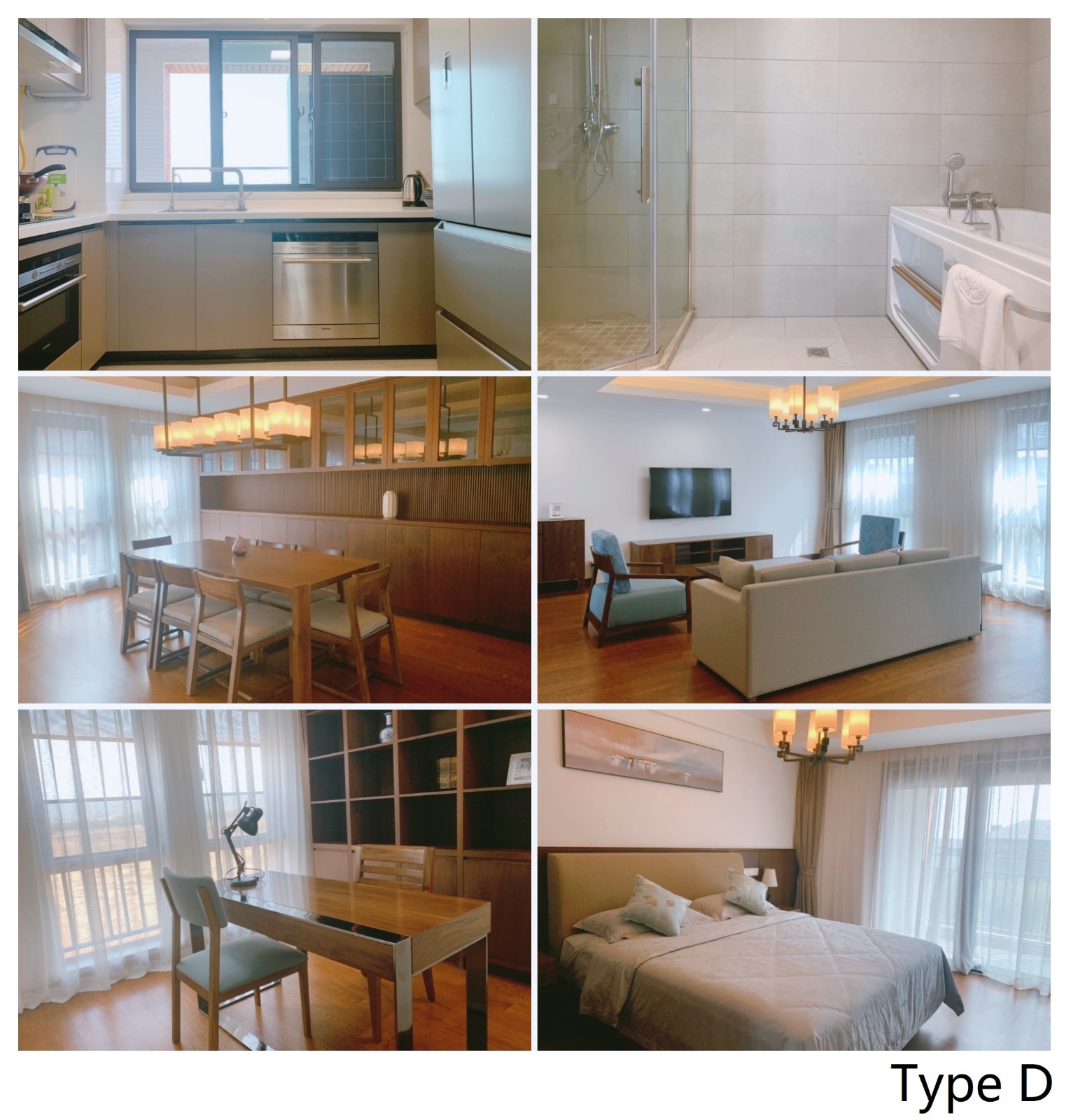 Pic.9 Photos of the Serviced Apartment, Type D