1. General Introduction
The Moonbay Apartment is about 1 km away from the west gate of IC, with a total of 72 apartments of 2 different types. Each unit in the apartment is equipped with a dining table, chairs, a sofa, wardrobe(s), bed linen, air conditioner(s), television, a washing machine, a gas stove, a cooker hood, a water heater, a disinfection cabinet, a fridge, a drinking water system, respectively.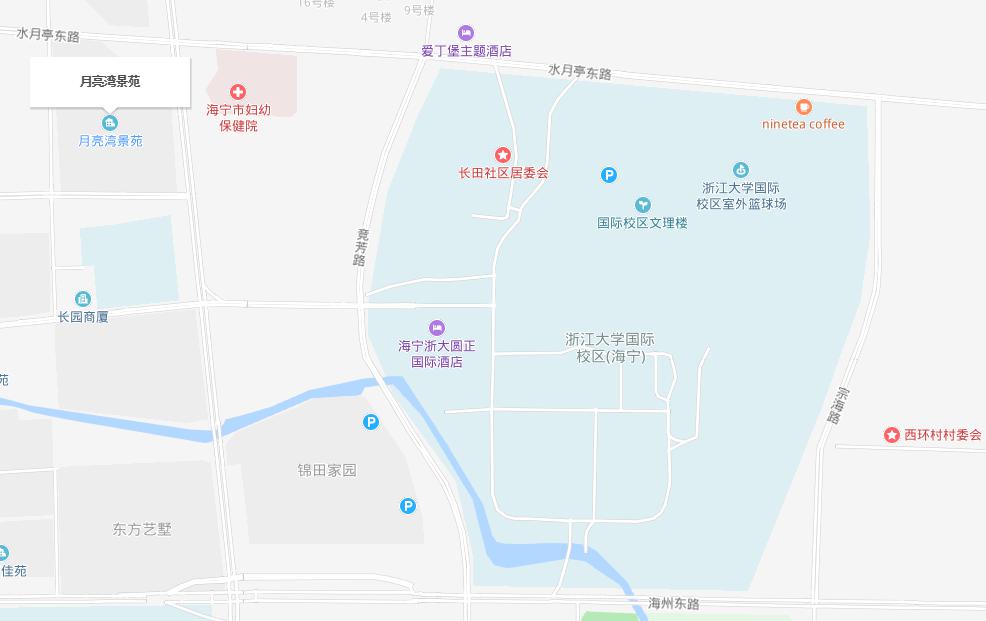 Pic.1 Location of Moonbay Apartment
2. Facilities and Services
2.1 Bed linen: a complete set of bed linen and towels.
2.2 A/C system: VRF system with one temperature control panel in each room.
2.3 24-h hot water: gas water heater for both bathrooms and kitchen.
2.4 Kitchen appliances: gas stove, range hood, disinfection cabinet and fridge.
2.5 WIFI: "ZJUWLAN" or "eduroam" and log in with your campus ID. You can contact the IT service for more details. Tel: 0571-87572669, Email: its @intl.zju.edu.cn..
2.6 Other Equipment one 55-inch TV set and one washer.
3. Usage Fee
Usage Fee standard for Moonbay Apartment\
Apartment

Code

Room Type

Quantity

Area

Rental Standard

Usage Fee (RMB/month)

Moonbay

Apartment

B

Two-room

54

75

1875

C

Two-room & one study

18

91

2093
4. Application
Two ways for application:
(1) Online application
Browse the housing information and submit the application via the apartment application system:
https://coc.intl.zju.edu.cn/zh-hans/coc_room_rent_index
(2) Offline application
Download and fill in the Teachers' Apartment Application Form of IC ZJU, complete and submit the application form.
https://coc.intl.zju.edu.cn/zh-hans/content/868752 (Form B2)
5. Room Types
Type B/C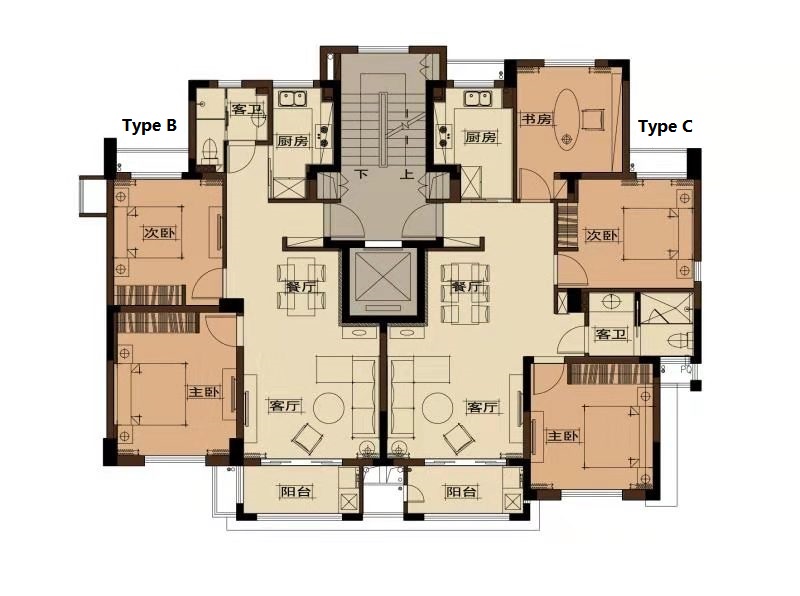 Pic.2 Layout Plan of Moonbay Apartment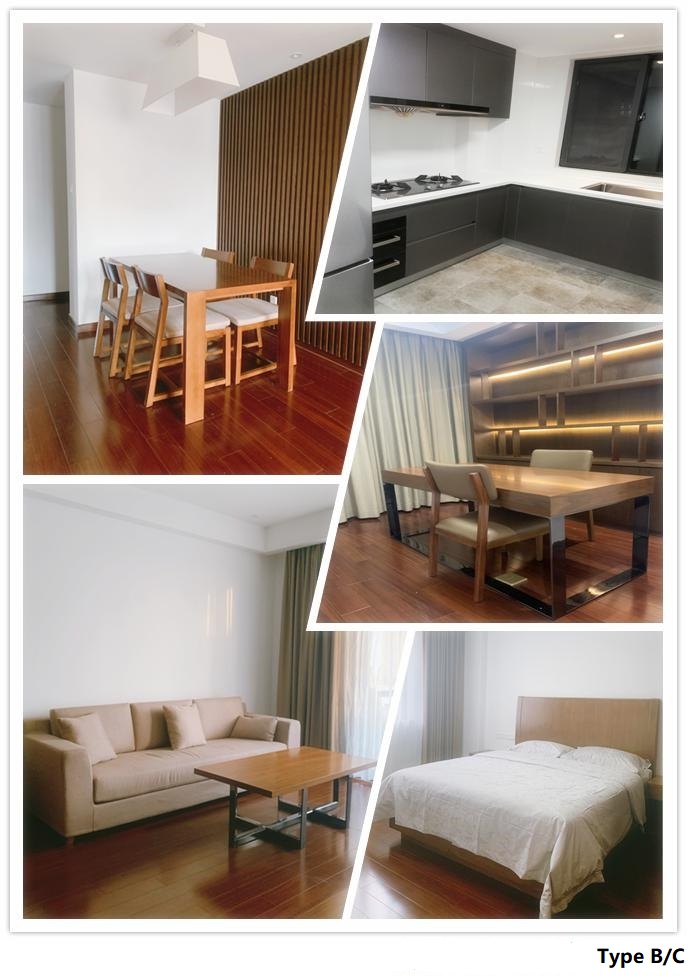 Pic.3 Photos of Moonbay Apartment