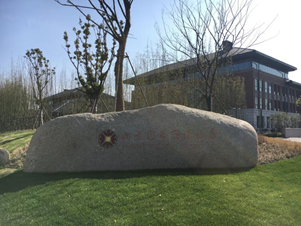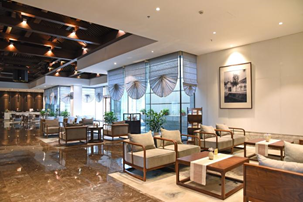 Yuanzheng international hotel of Zhejiang University
It is a business and academic conference hotel based on Zhejiang University and professionally managed by Zhejiang University Yuanzheng Hotel Management Co., Ltd. Located in International Campus of Zhejiang University and sitting in Haining, Jiaxing City which is so called the "land of fish and rice, the home of silk, the state of culture, and the capital of leather". it is only an hour driving distance from Hangzhou and Shanghai. Built by the lake, the Juanhu Ecological Park, which is adjacent to the "Green Water City·Yingcui Continent". It's simple and elegant, showing the cultural heritage of higher education institutions. There are 144 rooms (sets) of various types, with a Chinese restaurant, a buffet restaurant and many private rooms. The decoration is based on the theme of "Zhejiang University Humanities". The cuisine is mainly Hangzhou cuisine and Haining local cuisine. At the same time, there are 7 advanced multi-functional halls, meeting rooms, and banquet halls. The large meeting space is equipped with modern multimedia technology to meet the needs of various meetings.
The Yuanzheng International Hotel of Zhejiang University is based on the humanities of Zhejiang University and the history and culture of Haining, creating a comfortable and elegant warm environment for you.
TEL: 0573-87375666
Address: West Gate of Zhejiang University International Campus, Haining
Campus price: 280-478 yuan (Campus card can be used for dining and accommodation)

Many restaurants unique, elegant environment, with all kinds of global food diners satisfying different tastes. It is well-equipped with recreational facilities such as fitness room, indoor heated swimming pool, award-winning spa facilities, allowing guests in a tranquil and harmonious environment to become refreshing and get rid of fatigue.
Phone: 400-7779056
Address: Haining - Yuen Road No. 228, near Lam street.
Price: 600-2000 yuan
Number of rooms (room): 263Distance:
About 7.1 km from the campus (15 minutes drive)

Equipped with golf club, spa, swimming pool, fitness center and other facilities.
Phone: 0573-87256888
Address: No. 88 Haining Avenue, near Longxing road.
Price: 300-1800
Number of rooms: 265
Distance: about 8.5 km from the campus (20 minutes drive)

Equipped with sauna, foot massage, KTV, beauty salon, gym, swimming pool, billiards room, table tennis room and other recreational facilities, Kangle
Tel: (0573) 87288888
Address: No. 199 Haizhou Road, near Haining road.
Price: 500-1500 yuan
Number of rooms (room): 330
Distance: about 7.8 km from the campus (20 minutes drive)