1. Postal Service
Service Contents:
① Receive and post national or international regular postage, registered mail and parcel.
② Receive, book and post all kinds of newspaper and magazine.
③ Receive and post national or international express mail.
④ Transact other postal business.
2. Express delivery
Ø Parcel Sending
a. Self-service parcel sending: Faculty, staff and students can go to the Postal Service Center of the No. 3 Residential College to send the parcel.
b. Door-to-door pickup: Orders for small parcels or documents can be placed online by faculty and staff. Parcels can then be placed at the reception desk of building managers which will be uniformly picked up and sent by the Postal Service Center. Shipments received before 17:00 within the day can be sent for delivery on the same day.
Express delivery choices:
National:EMS, ZTO Express, YTO Express,SF Express.
International: EMS, China International Express, DHL, UPS, FEDEX.
Ø Pickup
a. Letters, newspapers, magazines with detailed receiving addresses will be delivered to the reception desk of the Residential College for students to collect them; other documents and express delivery should be picked up by students at the Postal Service Center on the 1st floor of the north side of the No. 3 Residential College.
b. Parcels for faculty and staff will be uniformly distributed by the Postal Service Center:
i. Ordinary express parcels: Currently, express cabinets have been set up in various areas of the campus. The parcels can be picked up by using the mobile phone SMS pickup code.
ii. Large express parcels: For large express parcels that cannot be delivered to the express cabinets, the recipient will be contacted to make an appointment for delivery.
iii. Express delivery of documents (including letters, newspapers, magazines): Such express will be dispatched by courier to the managers of each building, and the building managers will distribute them to the recipient's office.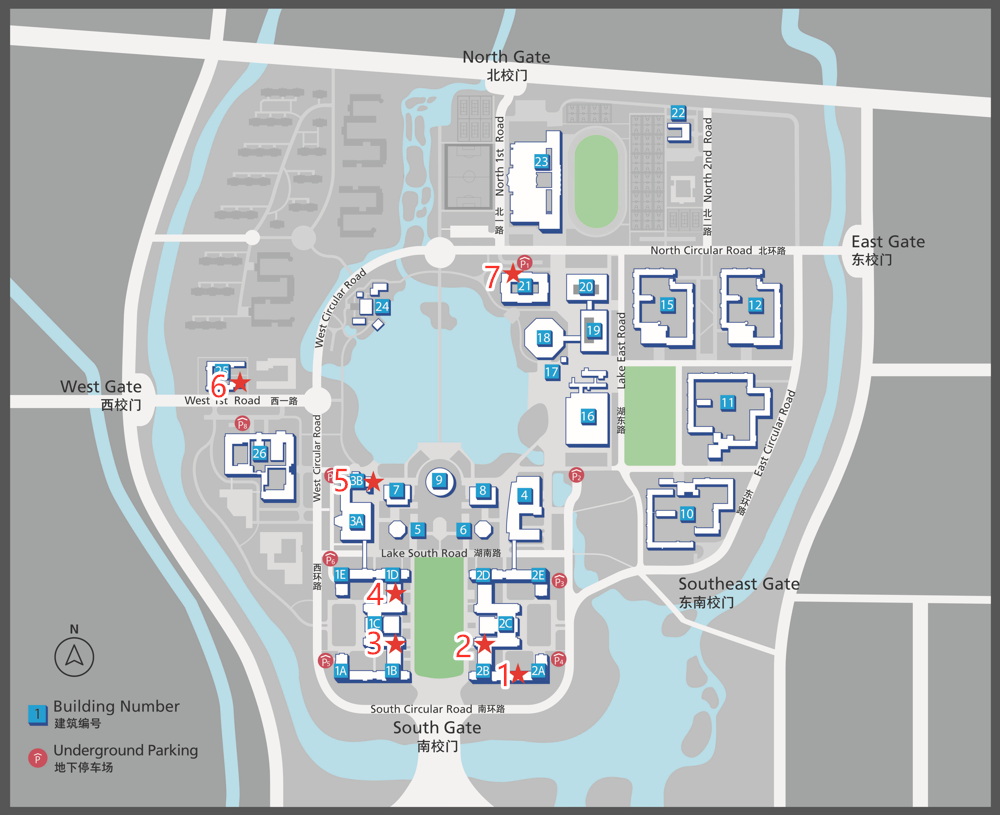 Location of express cabinets
3. Service Information
Working time: Mon – Sun 8:30 – 18:30 (From 18:30 to 8:30 the next day, self-service)
Location: 1st floor of the north side of No. 3 Residential College

Service Tel:(0571)87572233