On the morning of November 23, the International Campus held a fire-extinguishing and emergency evacuation drill in the library. Campus departments, institutes, international research centers, logistics service related units and Haining City Fire Rescue Brigade participated in the drill.
At 11 o'clock in the morning, the drill officially began. A sudden "fire" on the second floor of the library triggered the smoke detector fire alarm. People near the fire point immediately used fire extinguishers to extinguish the fire. After receiving the alarm signal, the personnel on duty on fire control immediately notify the patrol personnel to rush to the scene for disposal, and at the same time activate the fire emergency response plan. After hearing the evacuation announcement, under the guidance of the floor evacuation guide, the people in the building quickly evacuated to the outdoor plaza of the library. Members of the campus miniature fire station, medical staff of the campus hospital, and officers of the Haining Fire Rescue Brigade rushed to the scene of the fire to deal with it. After arriving at the scene, the fire officers immediately carried out on-site rescue and activated the fire-fighting ladder to rescue the trapped person. After the wounded were relieved, they were treated by medical staff, and then the fire was successfully extinguished.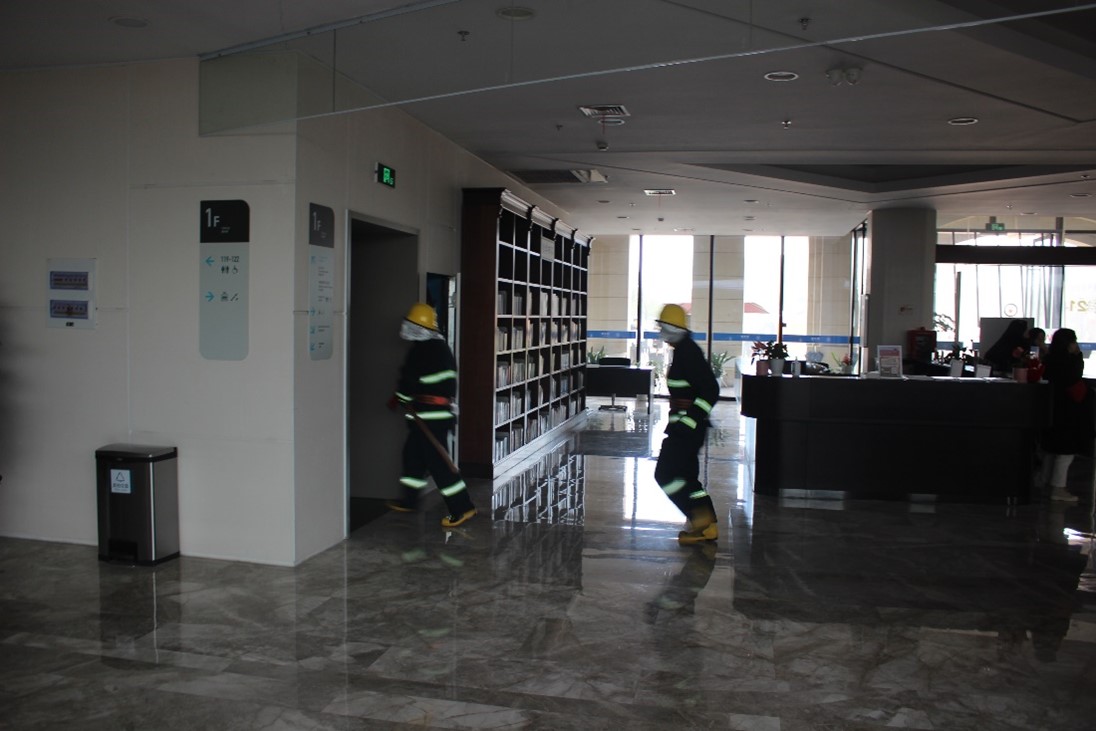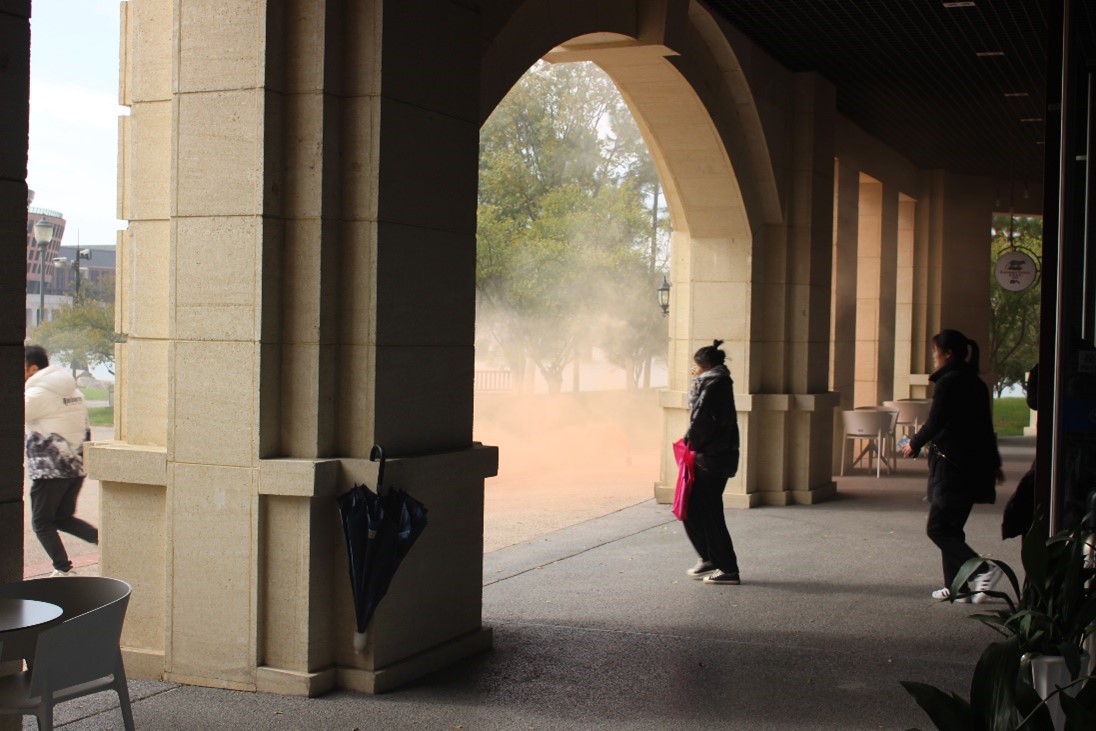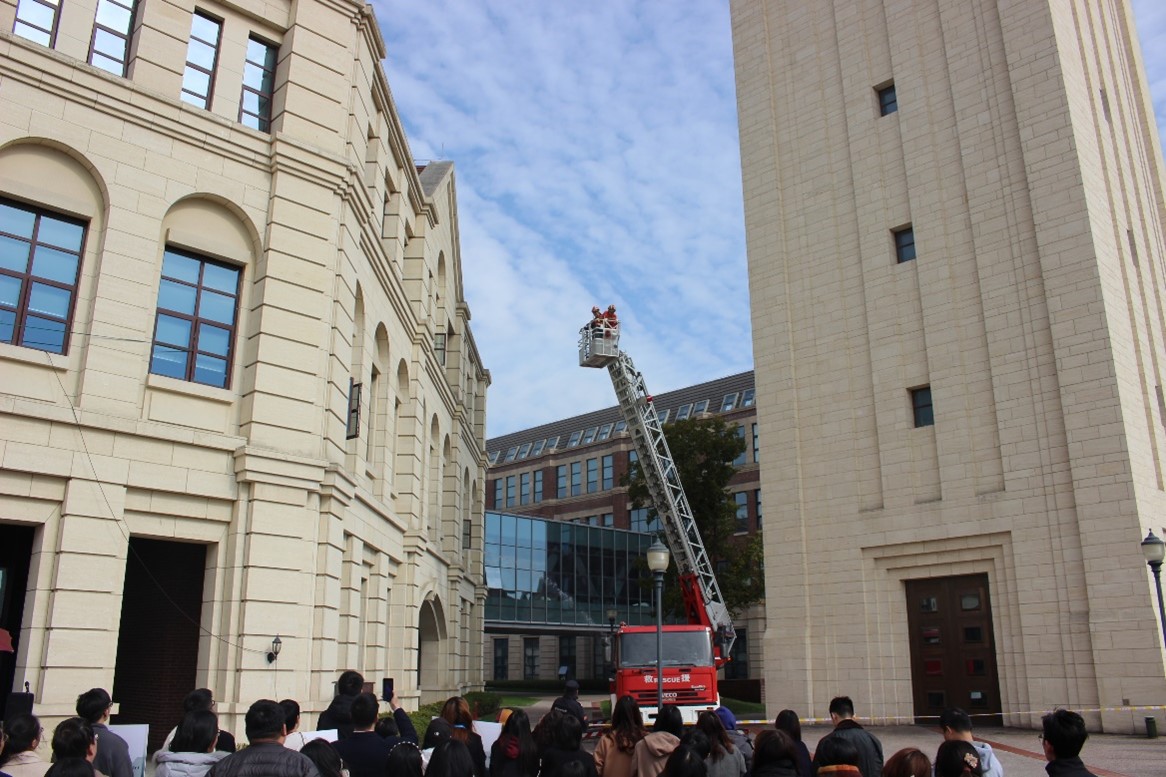 It is worth mentioning that the whole drill was broadcast live to faculty, staff and students at present. Everyone can follow the camera to see the entire process. At the same time, under the real-time explanation of the instructor, faculty, staff and students also have a clearer understanding of the details of each fire-extinguishing and rescue process.
Wang Yufen, deputy secretary of the communist party committee of International Campus, participated in the drill. She said that the comprehensive fire emergency drill strengthened the safety awareness of faculty, staff and students, and improved the fire safety management and emergency response level of the campus. At the same time, she put forward the work requirements of "improving stance, consolidating responsibilities, and constantly grasping unremittingly" for the fire safety work of the international campus.
After the drill, faculty, staff and students on site also participated in simulated fire-extinguishing and smoke escape experience activities.