Office of Campus Operations and Support has planned to launch a series of service optimization and improvement plans of "Do practical things and Start a new chapter" upon the services that faculty, staff and students are concerned about. The first service improvement of the new semester: installing the smart pick-up cabinets.
Too much takeaways resulting in people gathering around the collection point?
Difficult to find your order,easy to lose your meal or collect the wrong meal?
High risk of pollution due to food being placed outdoors?
Due to the epidemic, the campus has implemented strict management measures. Takeaways can only be sent to the campus gate, hence it is inconvenient to collect a meal. At the same time, there is a risk of people contact and food safety. In order to provide more convenient life services to faculty, staff and students, the new smart cabinets at the east gate of the campus are installed.
Optimized food collection experience
(1)Contactless delivery, more secure
Utilize double-side cabinets, whereby the rider can place food outside the campus and the student can pick up food inside the campus. The delivery process does not require direct contact, which ensuring the safety of faculty, staff and students.
(2)Regular disinfection, more sanitary
Cabinets are regularly disinfected (UV disinfection) to ensure food safety and hygiene.
(3)Smart food collection, more efficient
Meals are stored independently, one cabinet per order, avoiding the risk of losing meals by mistake. Efficient QR code scanning for food collection.
(4)Varieties of storage sizes, more flexible
There are 17 large storage compartments (24 * 32 * 23cm) and 24 small storage compartments (24 * 32 * 16cm), which are compatible with most meals and drinks. The cabinet is equipped with insulation function, so the time for faculty, staff and students to collect food is more flexible.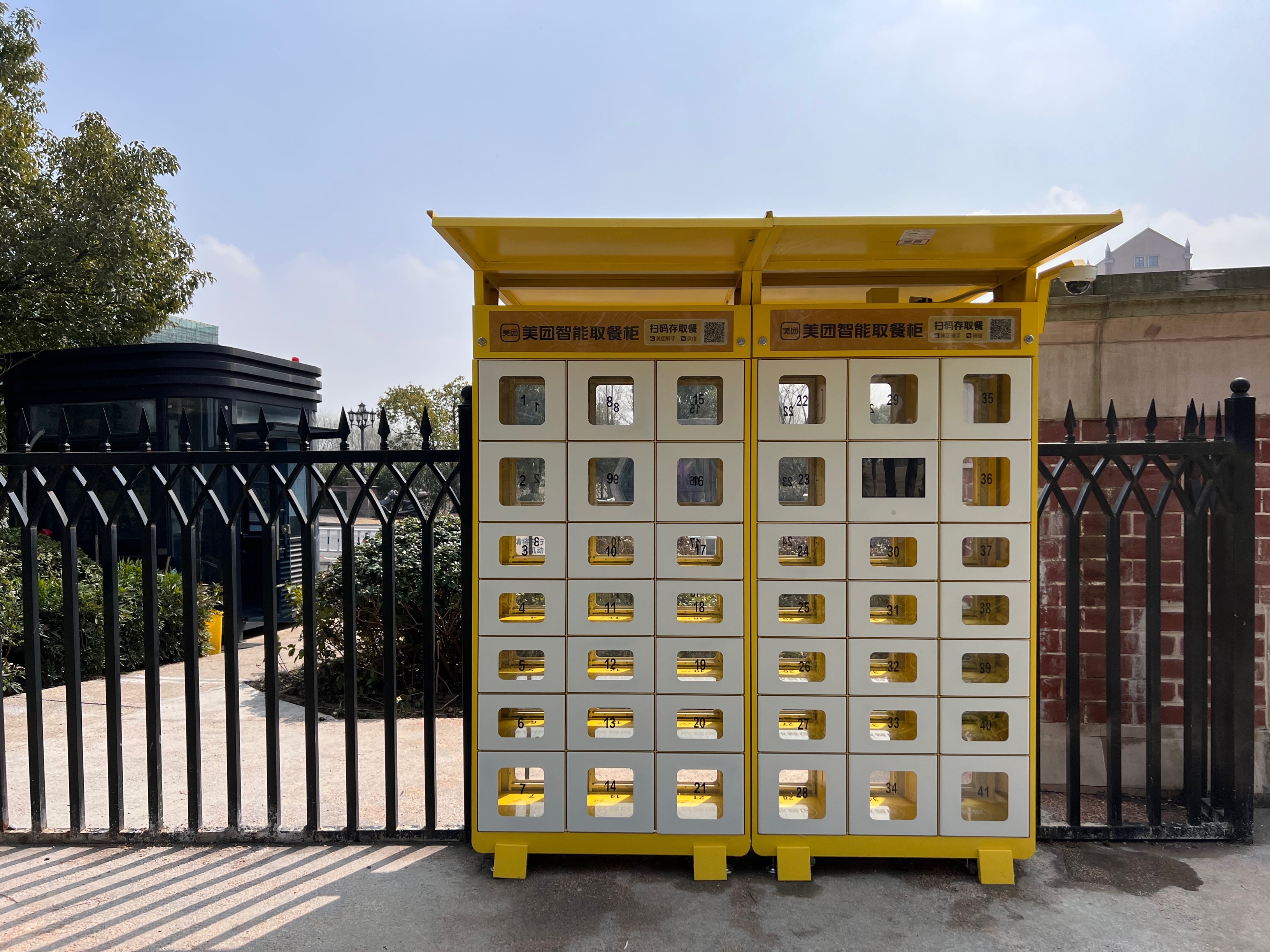 Photo of Smart Pick-up Cabinets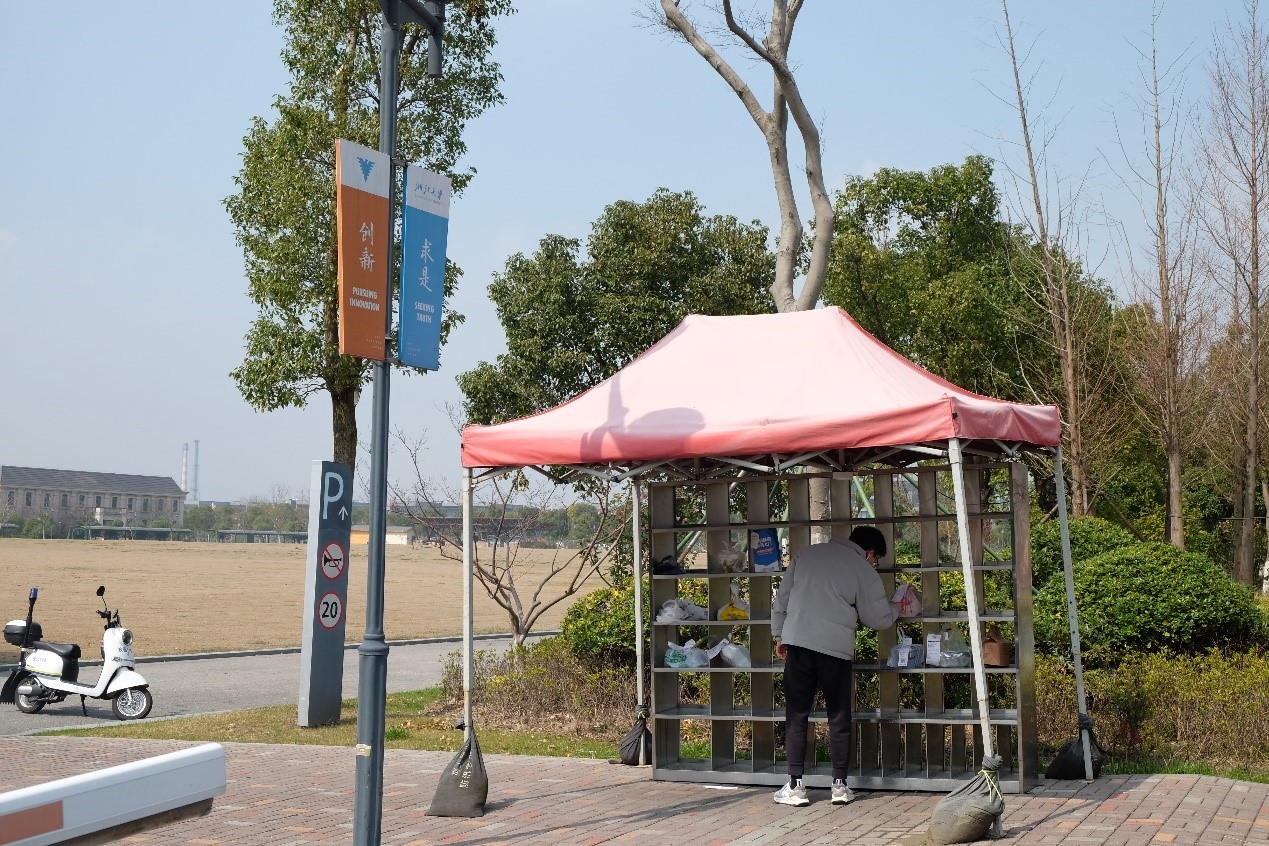 Food Collection Scenario Before the Use of Smart Pick-up Cabinets
Premium services shaping future campus, we are now ready for the new semester!