On the afternoon of November 4, the International Campus held a firefighting and emergency evacuation drill in the ZJE Institute Building.
At 2:15 p.m., Jiang Xiaoqiang, Head of Office of Campus Operations and Support, announced the start of the firefighting and emergency evacuation drills. There was a sudden "fire" on the third floor of the ZJE Institute Building. The smoke detector sent an alarm signal. After the fire control room has received the fire alarm information, it immediately notified the grid patrol personnel to rush to the scene to deal with the situation. The maintenance team, firefighting action team, medical rescue team, logistics support team and news and public opinion team work according to their duties.
The Haining Fire Rescue Brigade, the campus volunteer fire brigade, and the campus hospital rushed to the scene of the fire for disposal. The floor evacuation guides guided teachers and students to evacuate the building quickly. The fire fighters rushed upstairs to put out the fire and perform a search and rescue. The wounded were rescued by the medical staff. At the same time, the fire ladder truck also began to rescue the trapped students, and then the fire was successfully extinguished.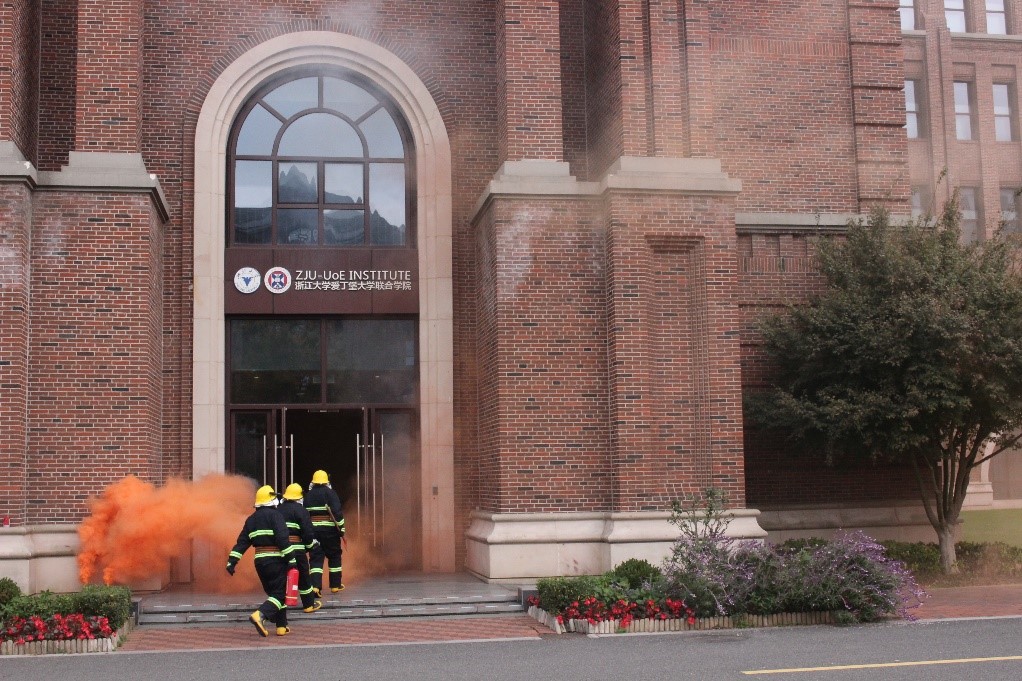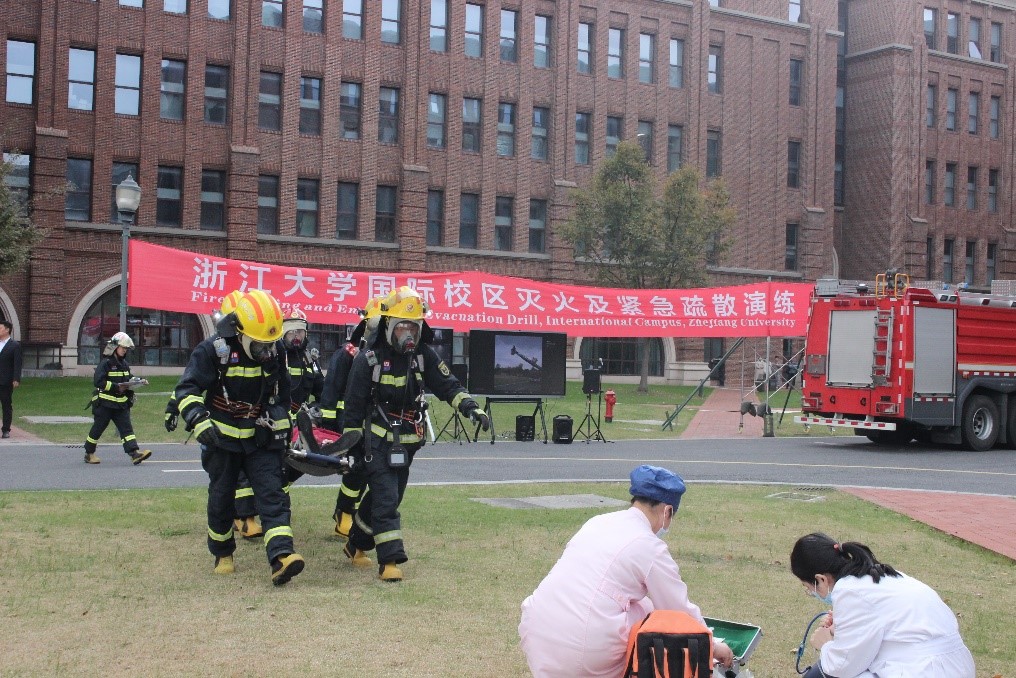 The whole drill was broadcasted live, and teachers and students could clearly follow the camera to see the whole process of the drill. At the same time, under the real-time explanation of the instructor, teachers and students could understand the details of each firefighting and rescue more clearly, and better learn about fire rescue knowledge.
The relevant person in charge of the Haining Fire Rescue Brigade commented on the exercise, and Ye Zhiguo, vice president of ZJE, participated in the exercise.